Here are a couple other helpful hints for using the loyalty points program.
If you want to start a customer with a balance of points, you can create a manual transaction without actually creating an invoice. Go to your special accounts page (you can access it from classic homepage, under system management, choose manage corp info & permissions, then more options. Click on view transaction to the right of your special account.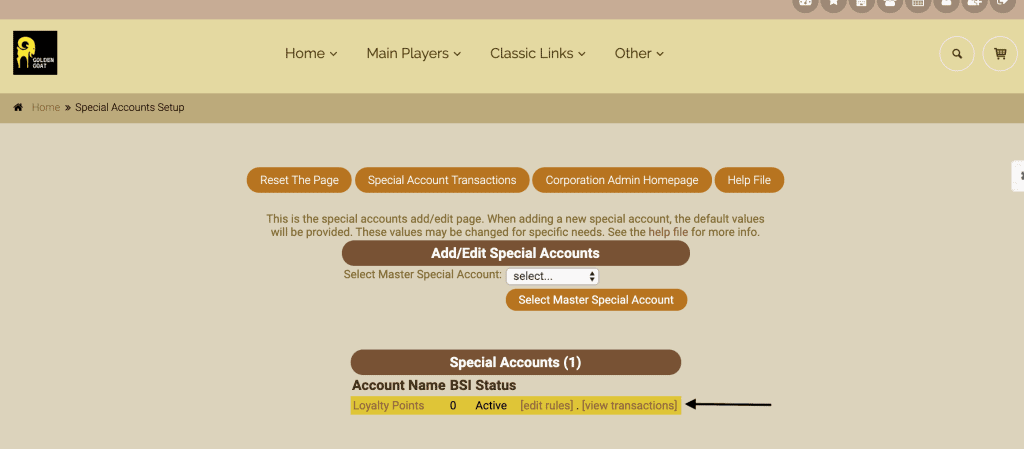 Click on enter manual transaction.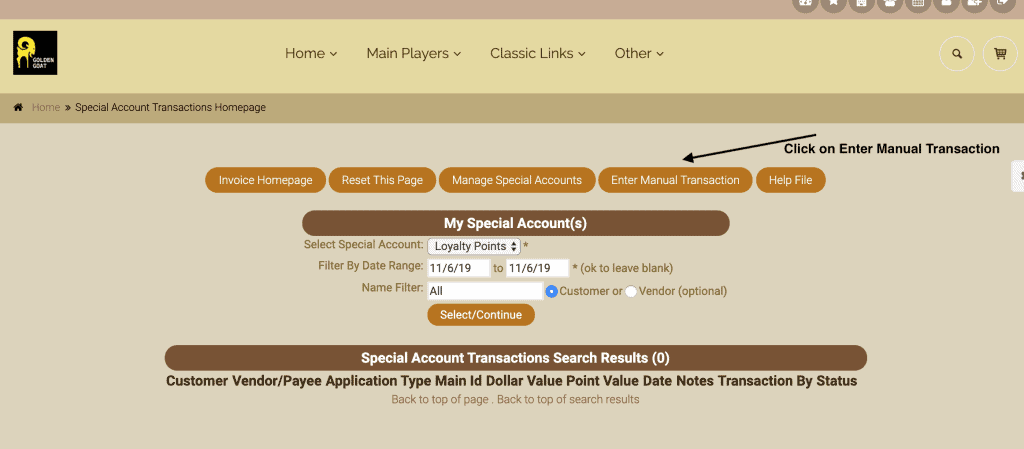 You will need to get the customer id that is assigned to every customer when they are created. You can find this id by searching the customer from the customer homepage and clicking on 'edit' or 'log.' You will need to paste this number into the customer id field in place of the 1. Add the number of loyalty points you would like to assign to your customer in that field. Finally, you need to add a note to the notes field. Then add special account transaction. **The program works best when loyalty points are assigned rather than dollar amounts. The dollar amount is variable and determined by a ratio that you set.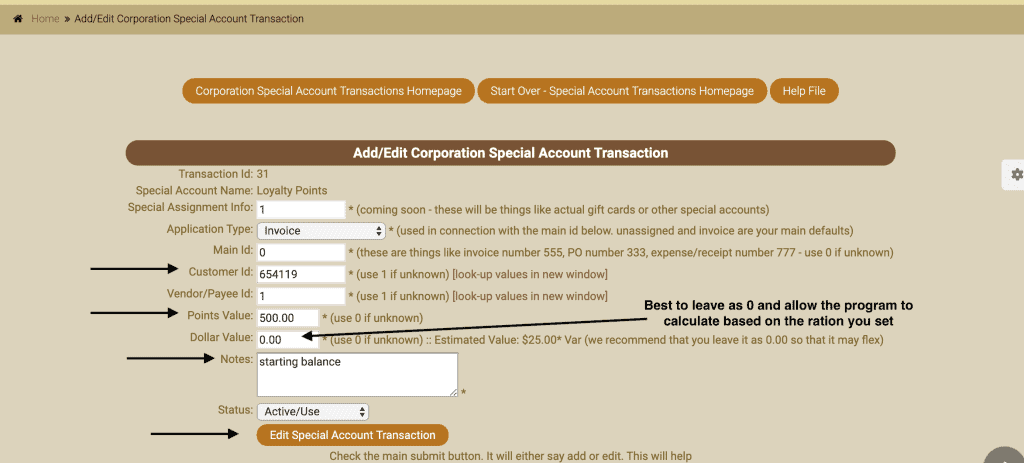 Now you see that your customer has 500 points and and estimated amount of $25.
If you need to go the opposite way and remove points from a customer, the easiest way to do this is to create a manual negative transaction. Follow the exact steps above, only instead of entering 500 points, you would add -500 to the points field. This would zero out their points balance as of the date of the manual transaction.
As always, please feel free to reach out to your consultant, Technical Support at 719-966-7102, or email support@adilas.biz if you have any questions, concerns, or suggestions.