Sometimes inventory gets transferred back and forth from a vendor, which can cause it not to show up in adilas. Here are a few simple steps to re-introduce that inventory into your database. Please keep in mind this is for users who are connected to Metrc.
From the dispensary homepage, click on the Metrc API homepage button.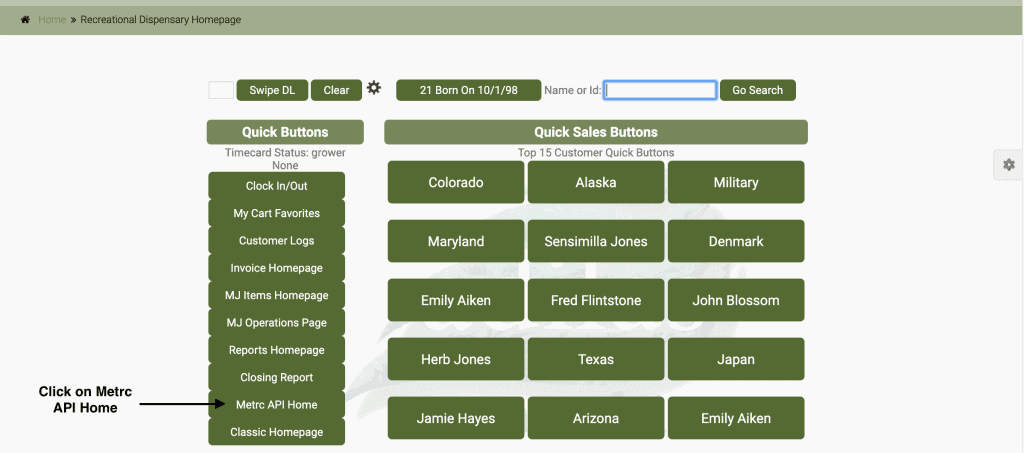 Click on Compare Inventory button.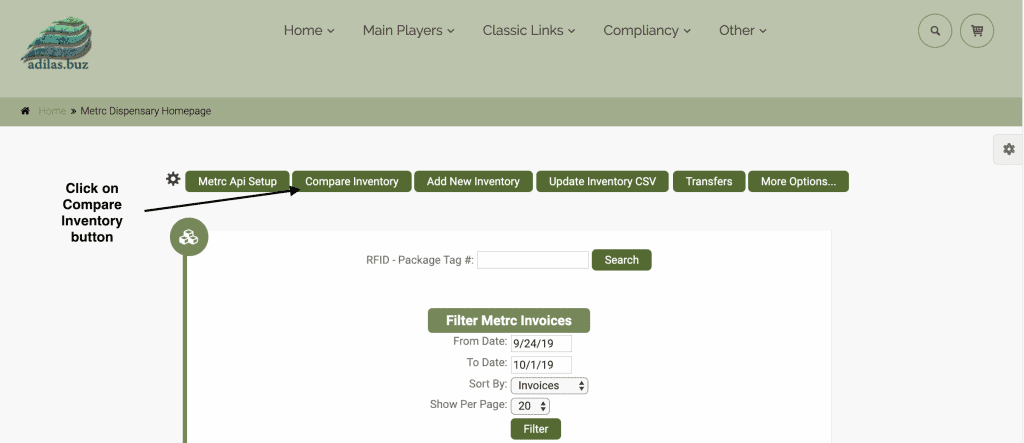 Choose More Options, and then click on Hide/Show Transfers.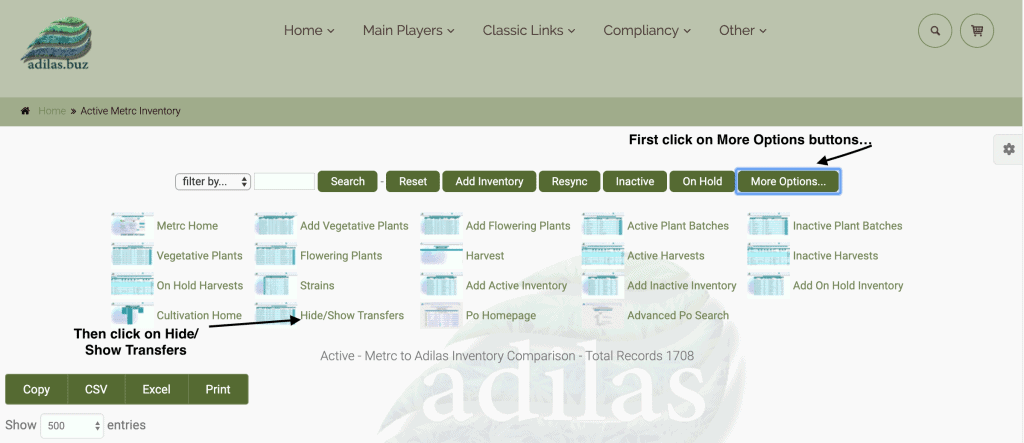 This will show all items that are "in limbo"… they have been transferred back to your custody in Metrc, but adilas is not displaying them. Click on the button for Unhide Package associated with the items you need.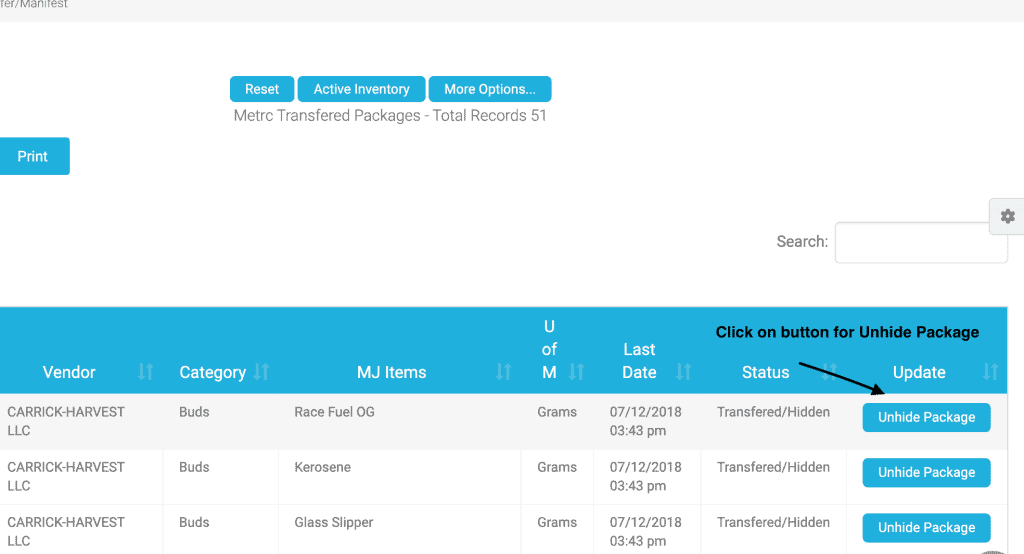 As always, please feel free to reach out to your consultant, Technical Support at 719-966-7102, or email support@adilas.biz if you have any questions, concerns, or suggestions.