Flex grid can be used to track specific information related to any application in the database. Previously, only 15 fields were available to any one application. Now that has been expanded to 30 fields per application.
To set your custom fields, hover on home, and go to the flex grid homepage. Click on Admin- Manage Custom fields link.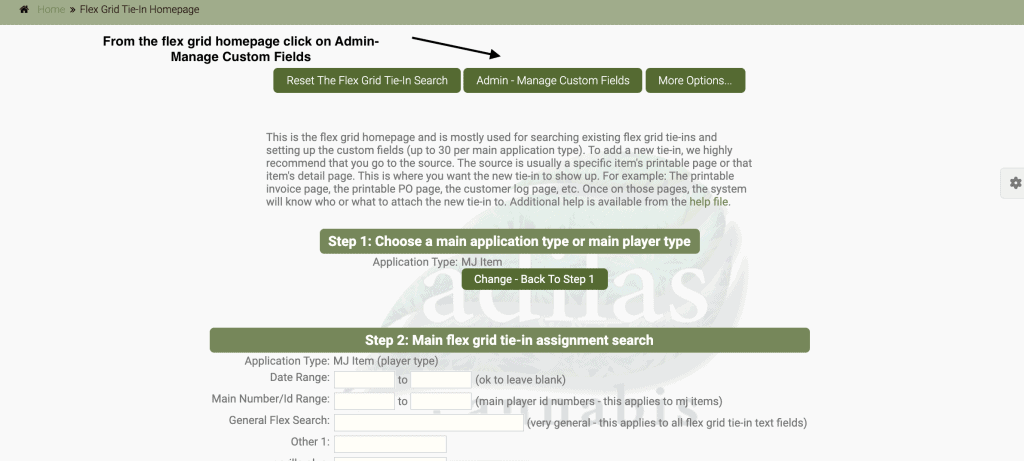 Scroll down to the application you want to add flex grid to. In this example, we are adding fields to the MJ Item/Item/Part application.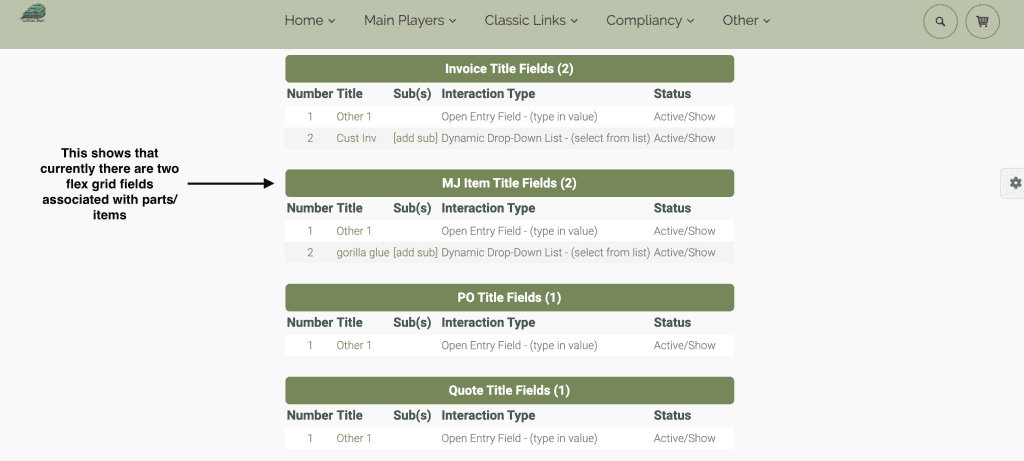 Scroll back up to the top and choose the application (MJ Item). Give the new field a name, and decide if it will be an open entry field (type in data), or a drop down list.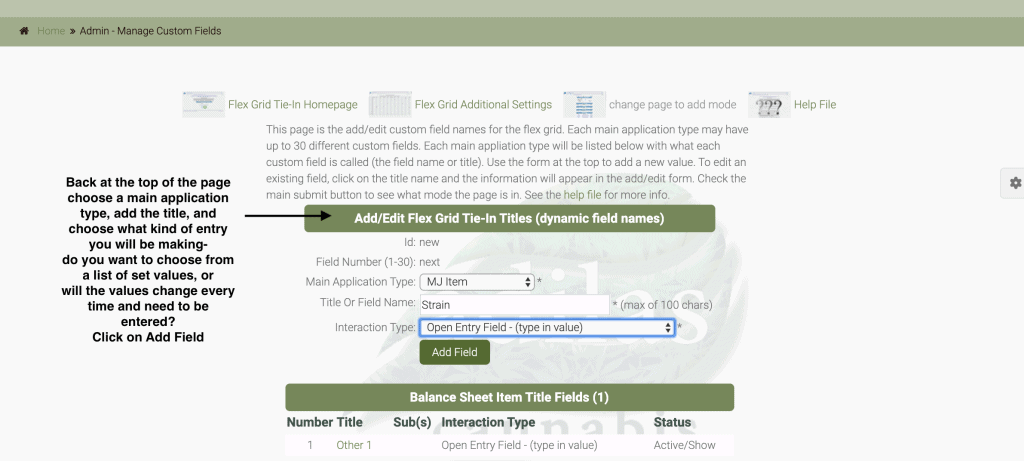 Scroll back down to see the new field that was added. Repeat the process as many times as needed. Remember you can now add up to 30 fields.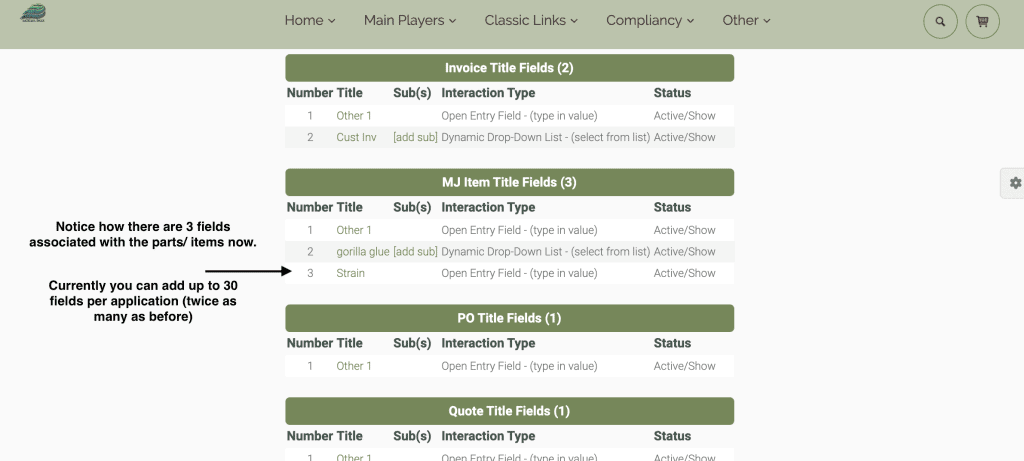 As always, please feel free to reach out to your consultant, Technical Support at 719-966-7102, or email support@adilas.biz if you have any questions, concerns, or suggestions.