New settings have been added that allow you to organize your harvest batches by type, or keep them all together.
From the Cultivation homepage click on the gear at the top of the page.

Click on the layout link under Layout Settings.

Choose from the drop down list how you would like to view your strains and how you would like to view your harvests.
Please note- if you return to this settings page, you will need to reset your choices.

As you can see, your strains are in alphabetical order.

All of your harvests are under active harvest batches.

If you prefer different settings, return via the gear to the layout settings and change your options from the drop down list.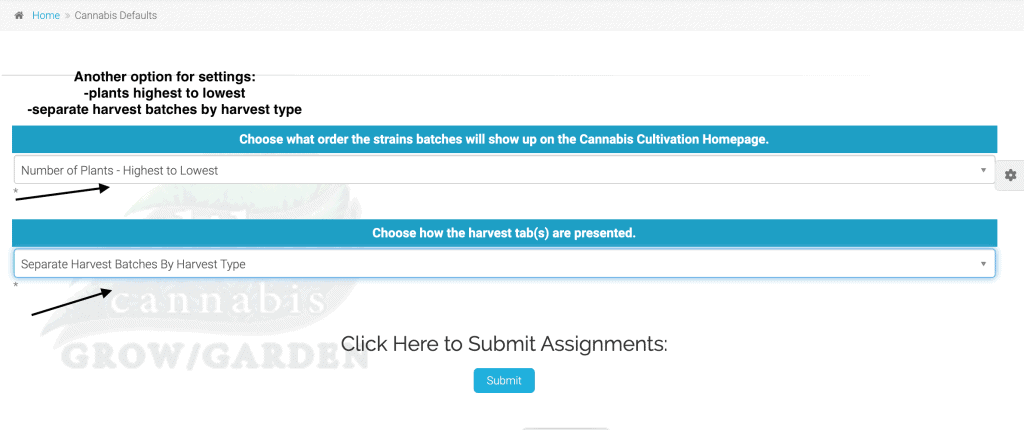 Now your strains are sorted by highest number of plants to lowest.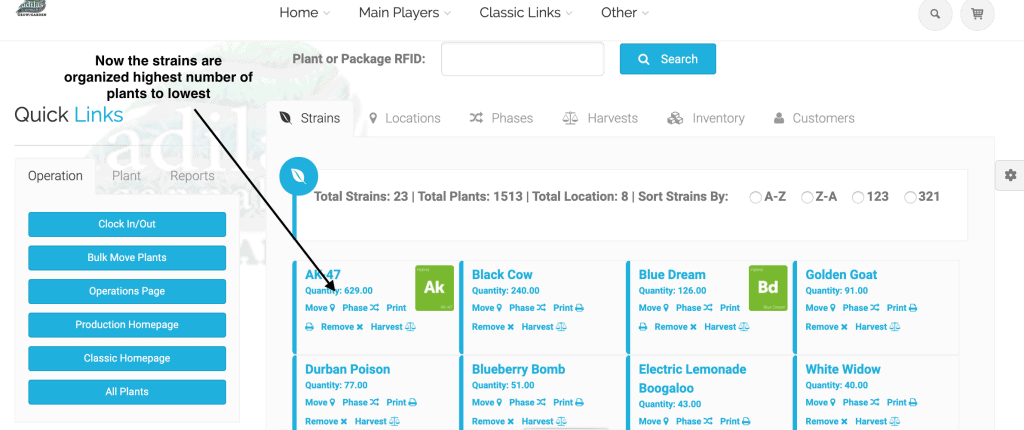 Your harvest batches are now separated by type into different tabs.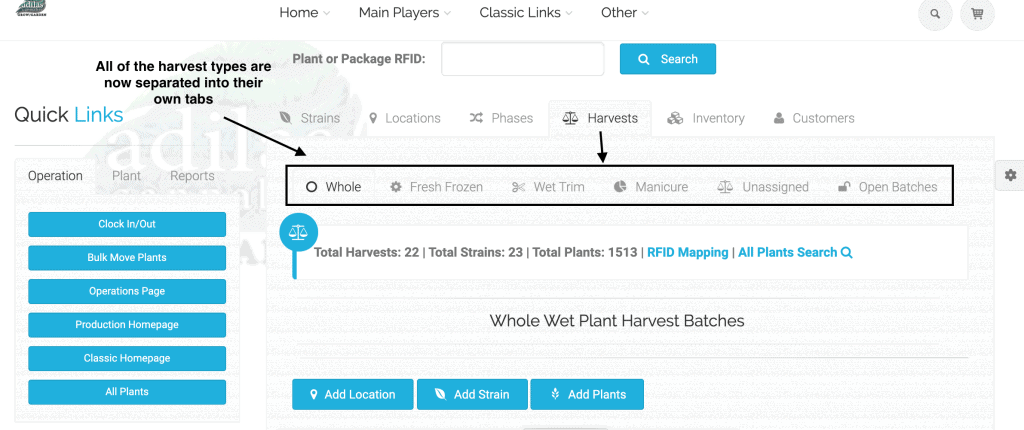 As always, please feel free to reach out to your consultant, Technical Support at 719-966-7102, or email support@adilas.biz if you have any questions, concerns, or suggestions.