Recipes allow users to create production batches more quickly and and use the same input and output template over and over again. They are a great guide for quantities, and can also be tweaked as you go for more flexibility when needed. While recipes have existed in the database for many years for parent items, they are now able to pull sub inventory items. This tips and tricks will show you how to use an existing recipe to create a new batch. To see how to create a new recipe, please consult update "How to Create a Recipe."
There are a few important steps that need to be taken prior to using the recipe functionality or it won't work properly. Since you are using an existing recipe, be sure to check for the following and edit as needed:
1) Any items that will be used in the recipe need to be set to status "allow subs only."
2) Vendor of the items must be active.
3) Items must have an active sub attribute template.
From the production homepage, click on the recipes tab.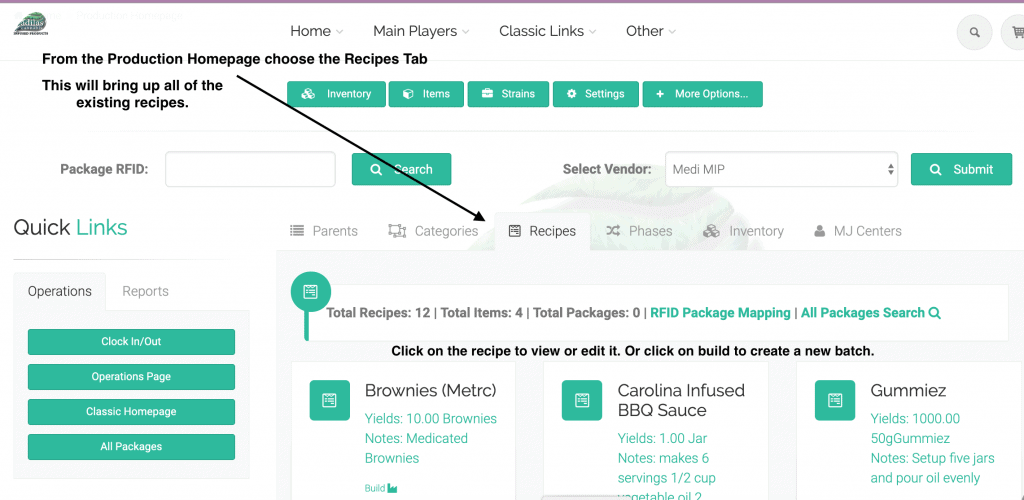 Scroll to the recipe you want to use to start a new build. Click on it so you can review the recipe, edit the existing items, or add new items (either input or output items). You will also be able to adjust quantities from the next step.

Go directly to the "Build" link under the recipe name to start your new batch.

You will see above each line item the required quantity. This is the pre-assigned value from the recipe. You can use that amount or fill in the quantity field as needed.

Once you have added all quantities, fill in fields for the main part of the PO.

Then add your output details. This batch shows a manufacturing company that is connected to Metrc. If your company is not connected to Metrc you will only see a batch number field.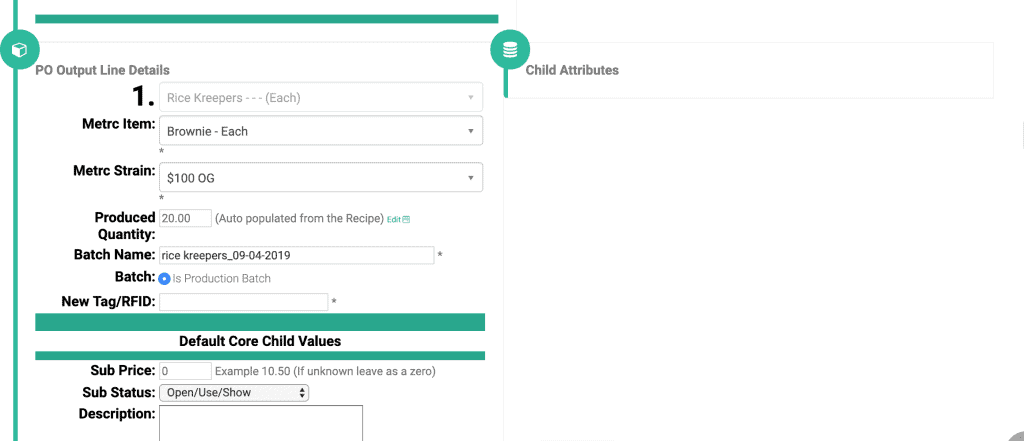 Now you have your finished batch and your Po will reflect the inventory you just created.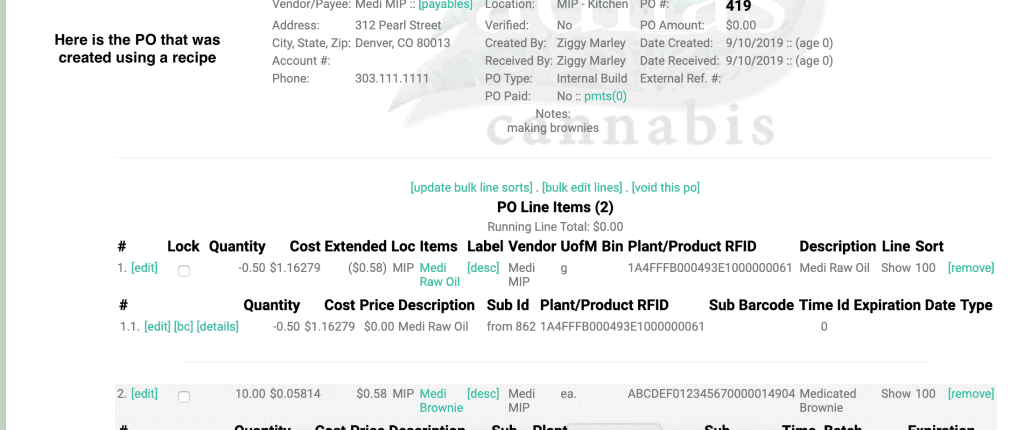 As always, please feel free to reach out to your consultant, Technical Support at 719-966-7102, or email support@adilas.biz if you have any questions, concerns, or suggestions.