Recipes are great for replicating manufacturing procedures (also known as internal builds). They can be used over and over, and can also be edited as you go to reflect your current manufacturing inputs and outputs.
There are a few important steps that need to be taken prior to using the recipe functionality or it won't work properly:
1) Any items that will be used in the recipe need to be set to status "allow subs only."
2) Vendor of the items must be active.
3) Items must have an active sub attribute template.
Go to the Production homepage and click on the recipes tab.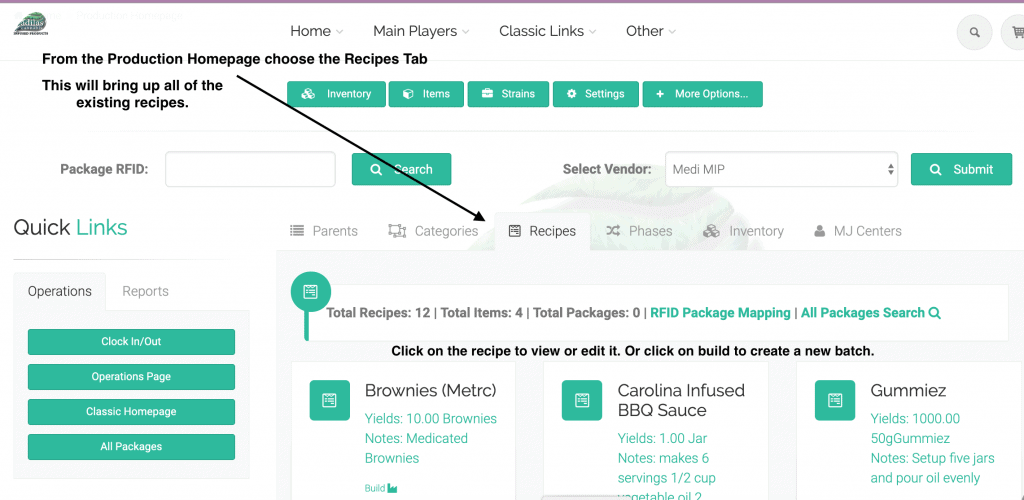 Scroll to the bottom of the page and click Add Recipe.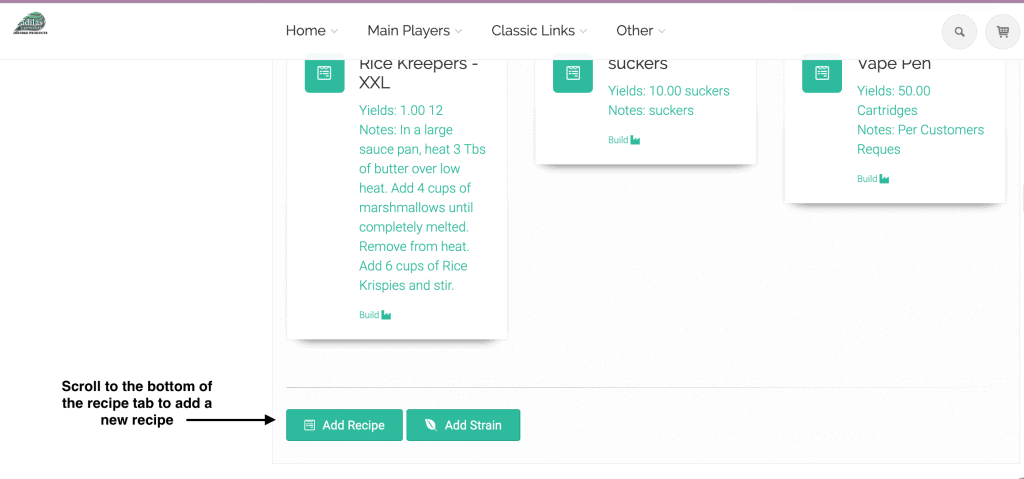 Name your recipe and choose the type (which will be build and hold – build a PO). Enter how many units the recipe will yield and how it is packaged (box, pre roll, jar, etc). Add any notes or directions you like. While there is a field for adding a barcode to your recipe as a way to quickly search for it, the barcode does not interface with the build function on the production homepage.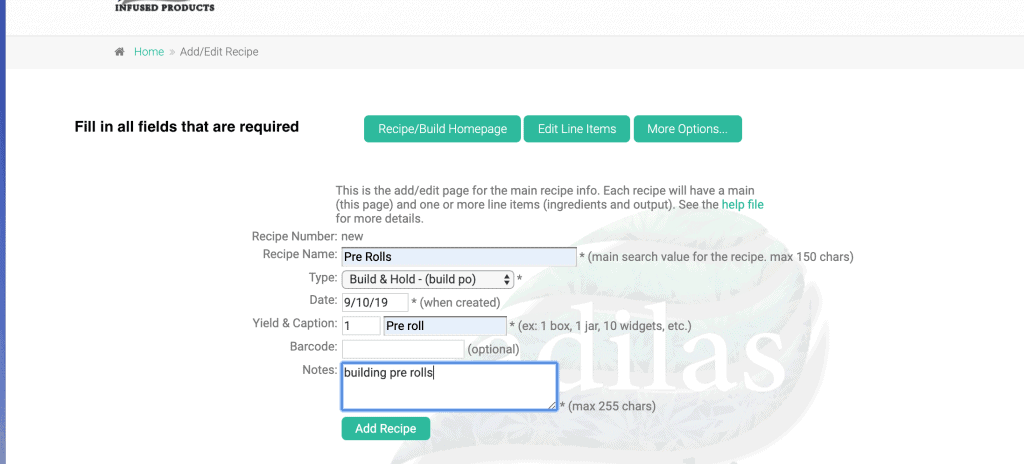 Search for the first item you want to add to your recipe.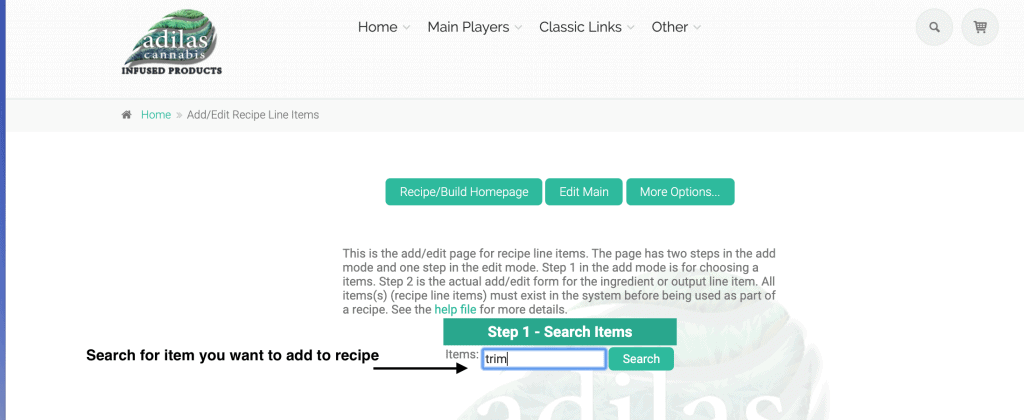 If there are multiple items with a similar name they will all show up. Assign the appropriate item to your recipe.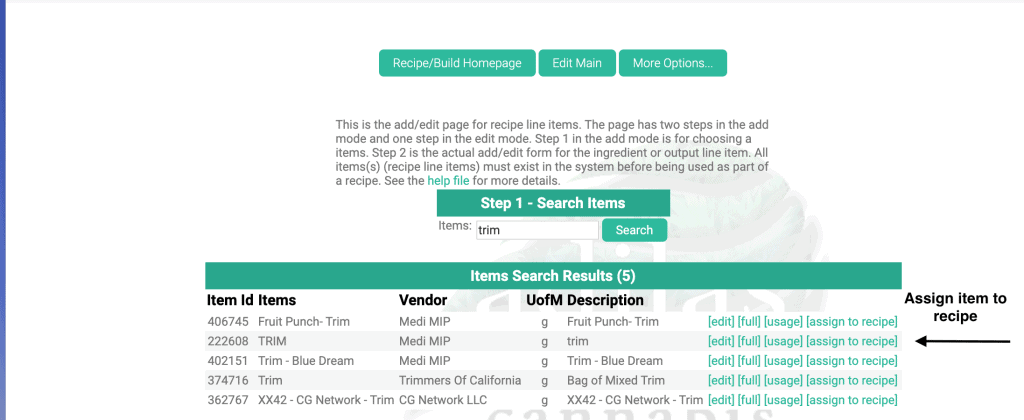 Decide how much of this item will be assigned to this recipe. You can change the amount in the recipe at a later time, and also change the amount during the build. It is important to choose the correct line type (input or output- in this case input).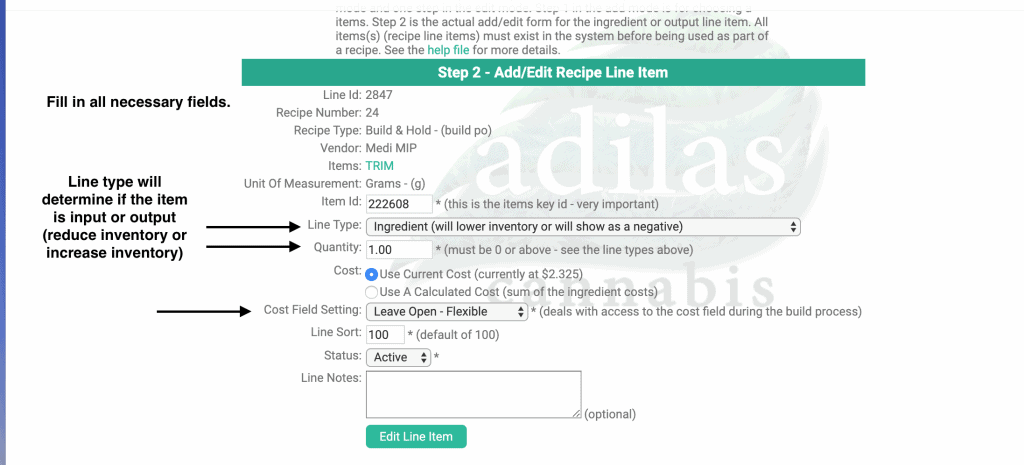 Next you see the input that you added to the recipe. You can edit or continue on by adding a new line item.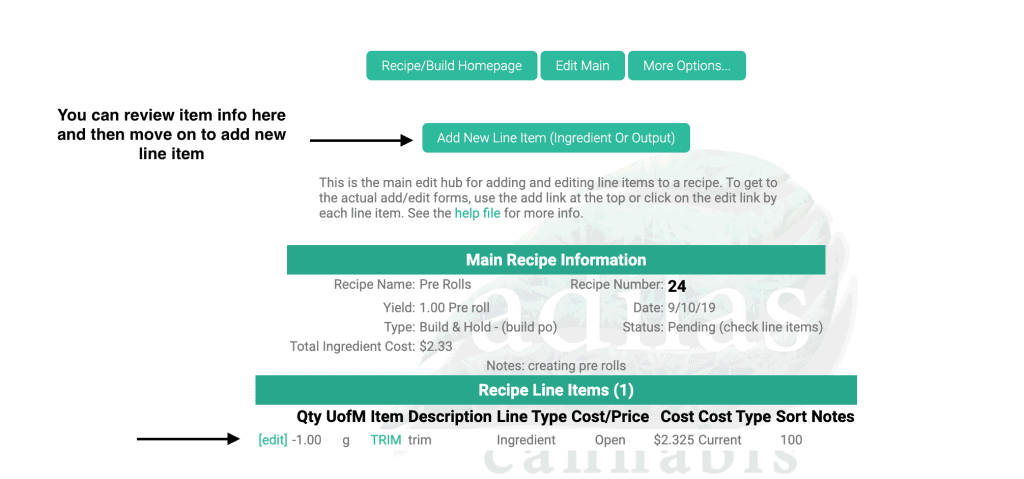 Enter the output item you want to create in this recipe. Search for the output item.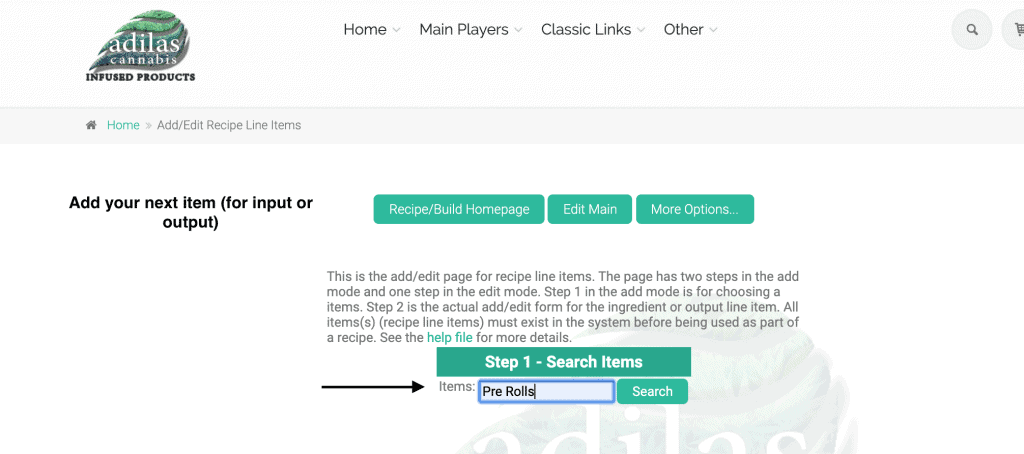 Assign your output item to the recipe.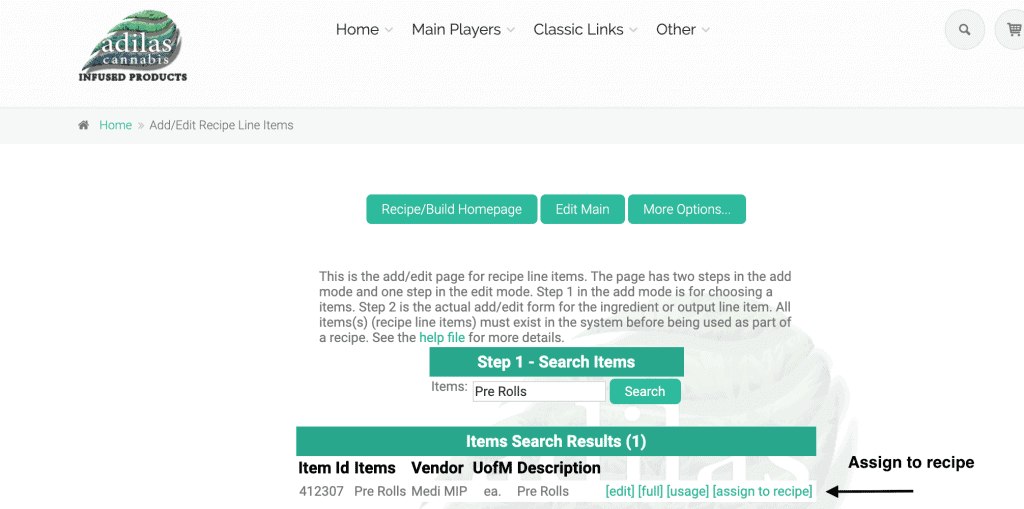 Fill in all of the necessary fields. This time you'll select the output line type to ensure the item is added to inventory.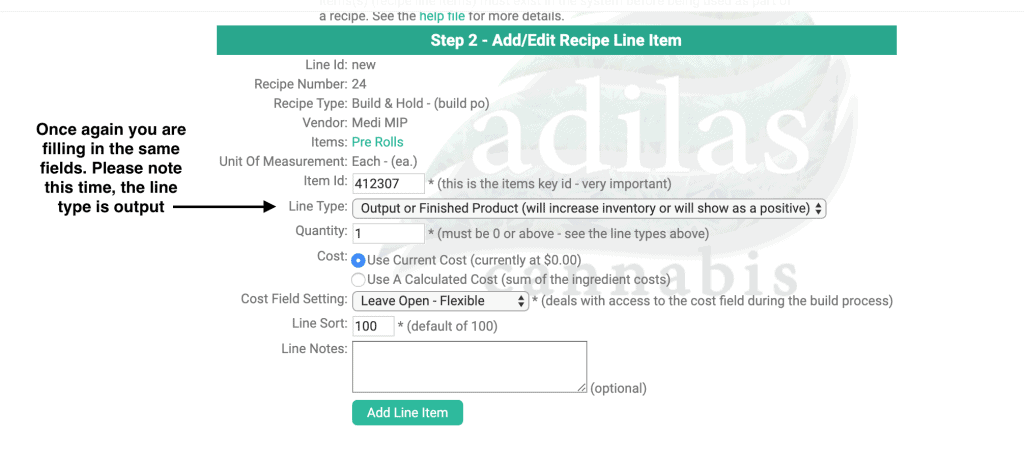 Here is the completed recipe- with input and output values.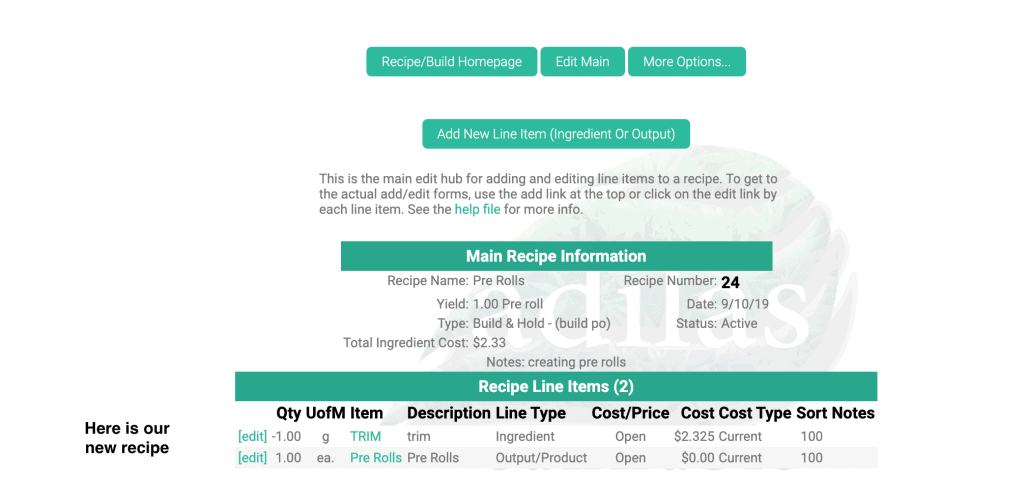 When you navigate back to the Production homepage, click on the recipes tab, and scroll down to see the new recipe.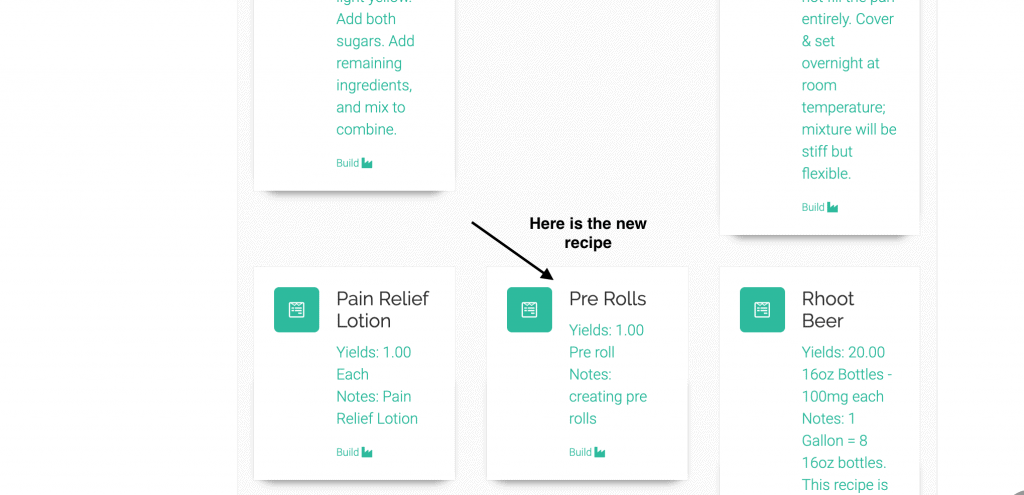 As always, please feel free to reach out to your consultant, Technical Support at 720-740-3076, or email support@adilas.biz if you have any questions, concerns, or suggestions.