When printing barcode labels for your inventory items, you may add text under the barcode that is different from the barcode itself.
Search for your inventory item, and click on the word "full" to the right of the parent item.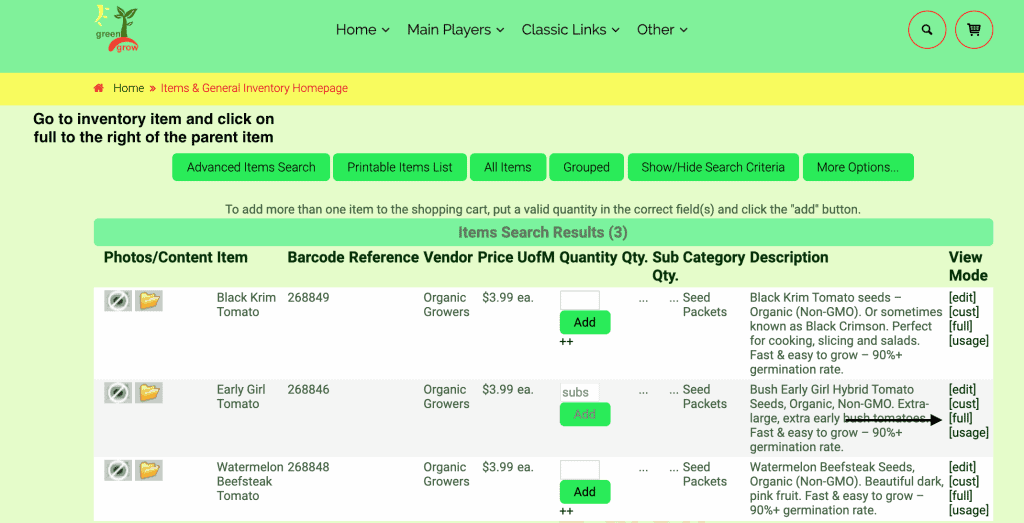 From the view item details page, scroll down and click on the link for the description label.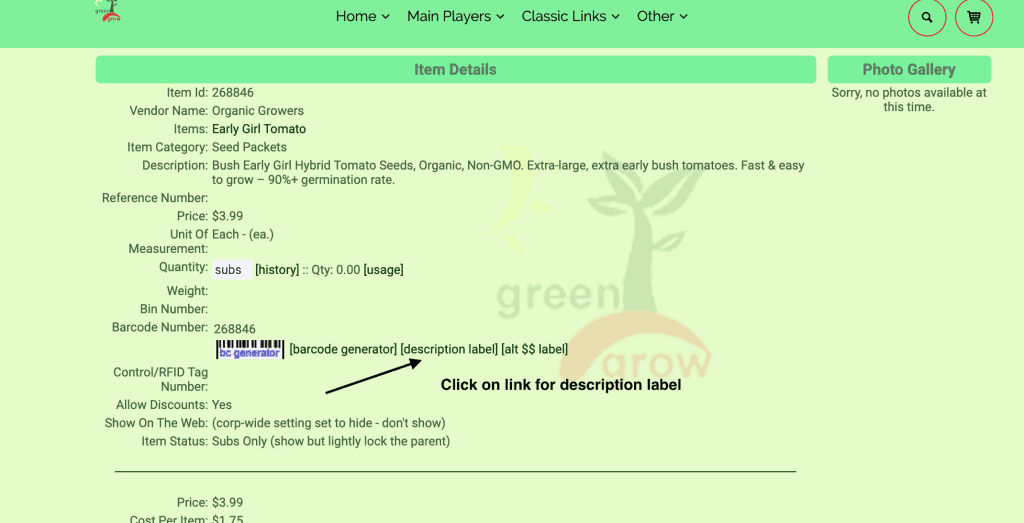 You will see the barcode image on the left and advanced settings on the right. Make sure to switch "show settings" from description to barcode, in order to see the alternate text field.
If you leave the barcode alt text as is, it defaults to the same number as the barcode.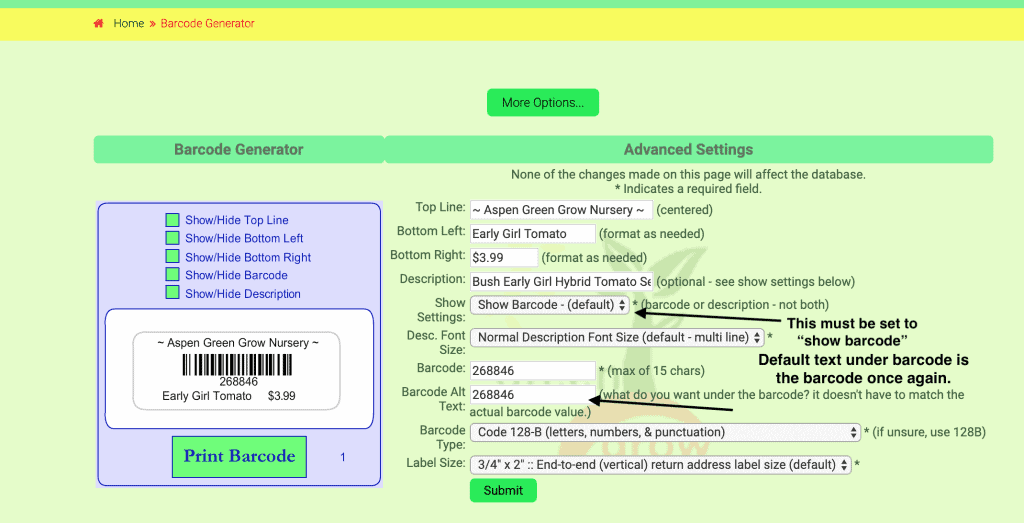 If you change the text in that field and click submit….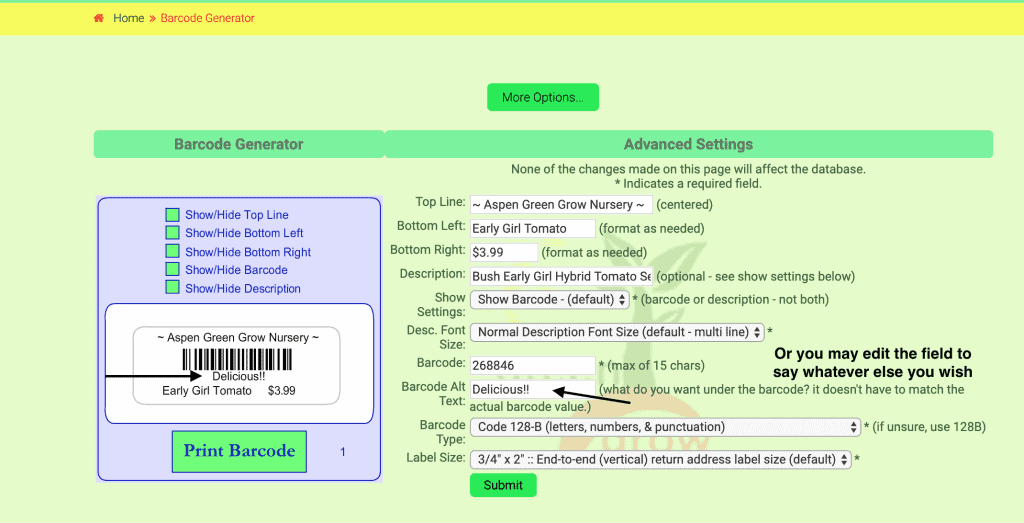 You will see that the text under the barcode is updated to the new text. Now you can print your barcodes with the updated text.
***Please note that currently (9/9/19) the alternate text does not remain with the label and will need to be re-entered should you need to return to the label settings and print labels at a later time.
As always, please feel free to reach out to your consultant, Technical Support at 719-966-7102, or email support@adilas.biz if you have any questions, concerns, or suggestions.