Currently your database comes with a preset list of units of measurement that you may assign to your inventory items. This tutorial will show you how to add new items to this list should you need them. You will also be able to edit any of the items you create.**
**Please note, currently you are unable to edit, remove or make inactive existing unwanted units of measurement from the list. This is a function that could be added in the near future.
***Please also note that permission id=61, the admin inventory permission, is necessary to access this link.
From any page, hover on home link at the top of the page to access the parts homepage (toward the top of the third column).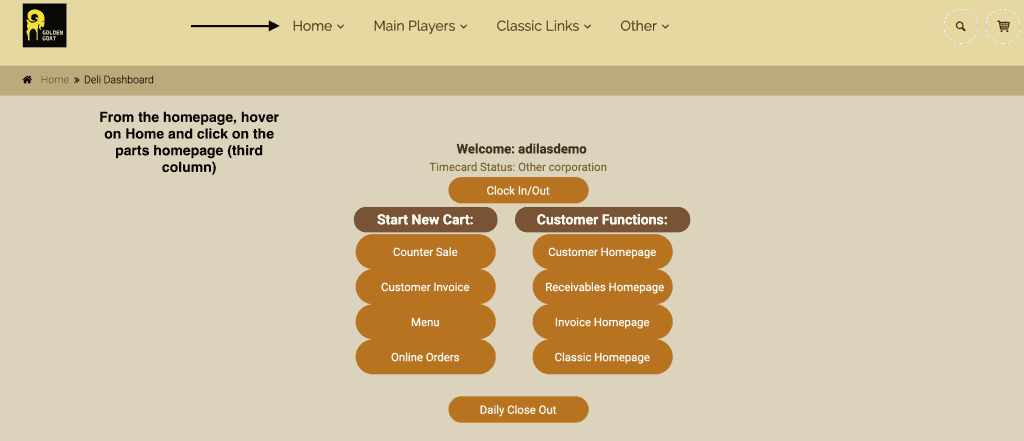 From the parts homepage, click on more options at the top of the page.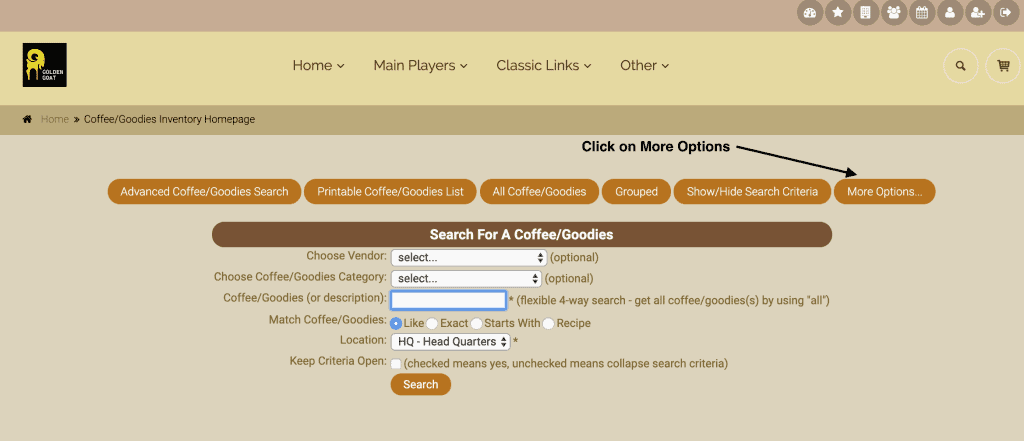 Toward the bottom of the first column, click on Add/Edit Units of Measurement.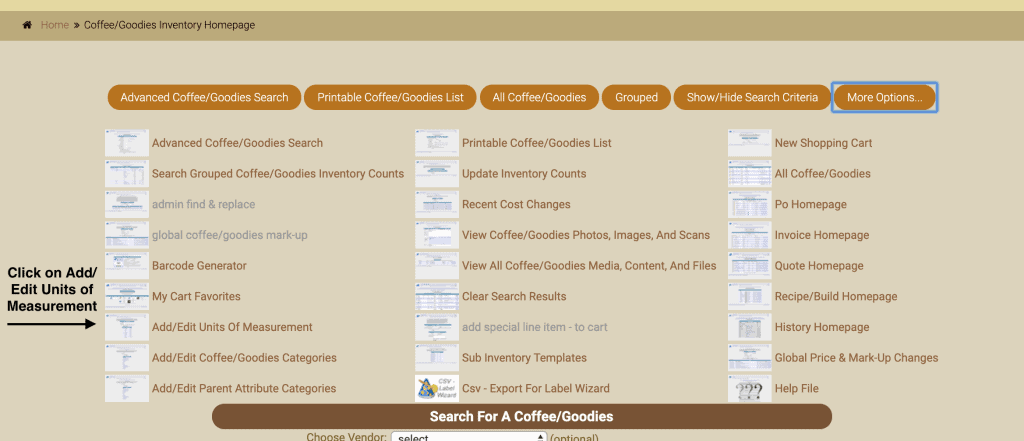 Fill in the initials and the full name of your new unit of measurement. You can see a full list below to ensure you are not creating a duplicate.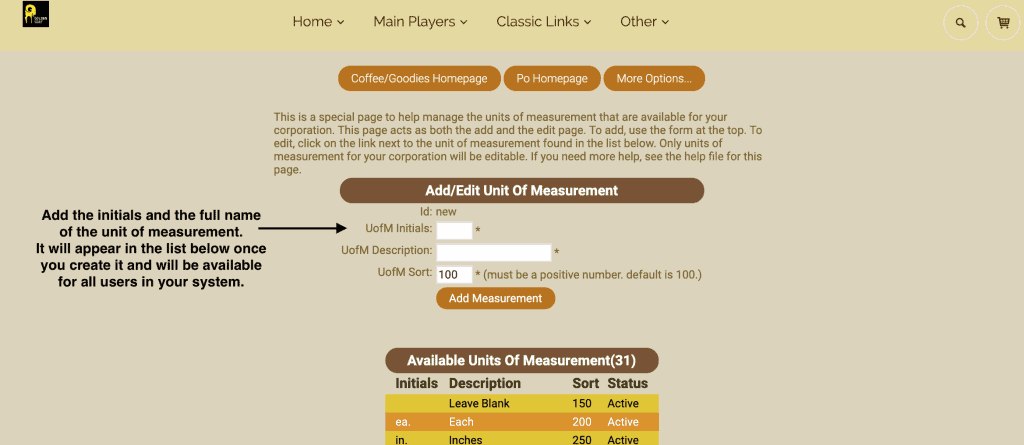 Once you create a new unit of measurement, you can edit that u of m, or make it inactive.
As always, please feel free to reach out to your consultant, technical support at 719-966-7102, or email support@adilas.biz if you have any questions, concerns, or suggestions.