Many Recreational Dispensaries use generic customers to help streamline the sales process. If your chooser is set to Recreational Dispensary Homepage, you can take advantage of quick buttons that represent these customers. Here are a few important details to make sure these buttons appear.
From the Customer Homepage, type in a few letters of the customer name. If they are a new customer, click on the add new customer button at the top of the page. Make sure to enter the new customer name in the business name field. If they are an existing customer, also make sure the business name field is used.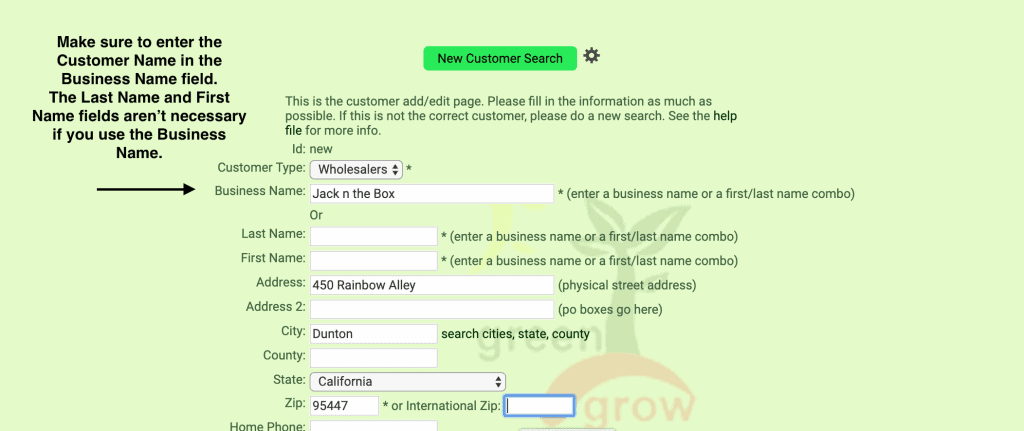 Once you create an invoice for the new customer, a quick button will appear on your Recreational Dispensary Homepage, and you can click on it to start a new shopping cart with the generic customer.
As always, please feel free to reach out to your consultant, Technical Support at 719-966-7102, or email support@adilas.biz if you have any questions, concerns, or suggestions.