This feature is great for contract pricing- when your company has special pricing per person or per company.
There are a couple ways to take advantage of this functionality. First, start a shopping cart and add an item to it. Once the item is displayed, you will see the ++ symbol in the line item information. Click on this symbol to be directed to the advanced add to cart page.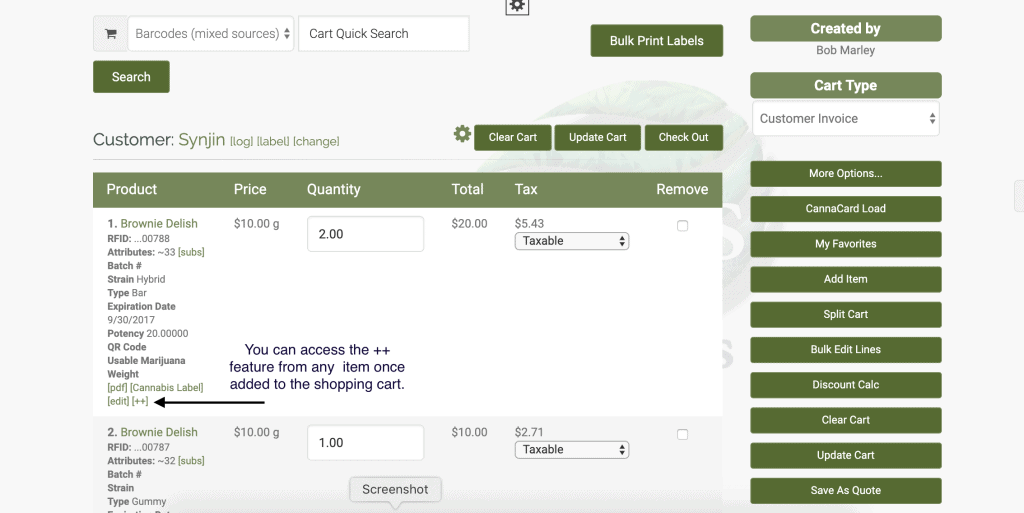 **In order to be able to use this functionality you require permission #66 Advanced Add to Cart, also known as ID=118.
Once on the advanced add to cart page (++), you will see a button that says "view customer purchase history" (the word customer is a corp-wide setting and may be different).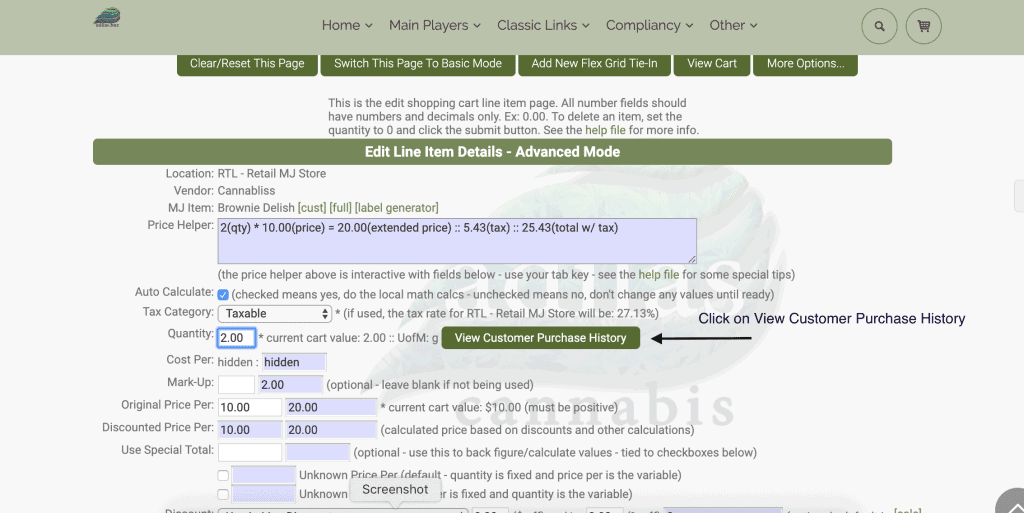 After you click on this button, the system will show a small popup window with the last 10 records (limited to last 10) based on a per customer and per item/part number basis. The popup is just for reference and may be closed at any time.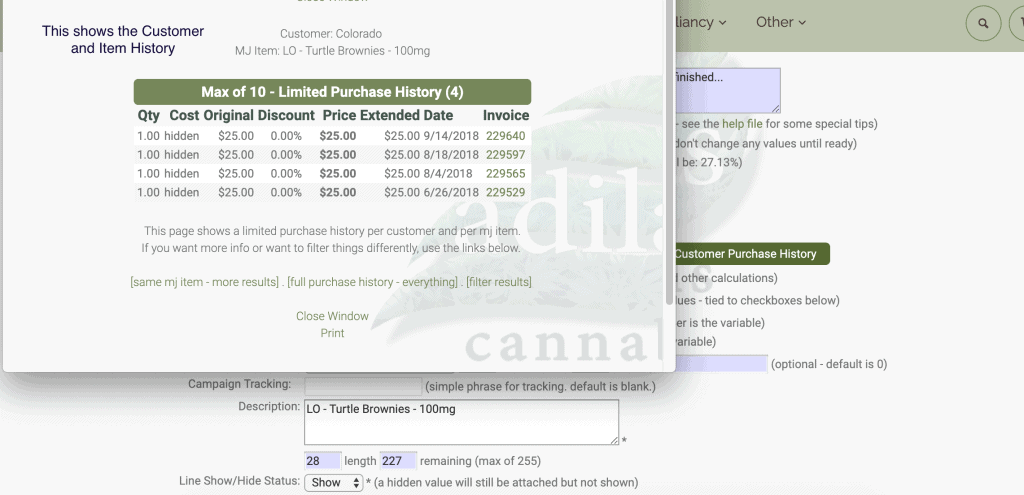 Here is another example of the pop up window. In this case, the customer has no history of purchasing the specific item.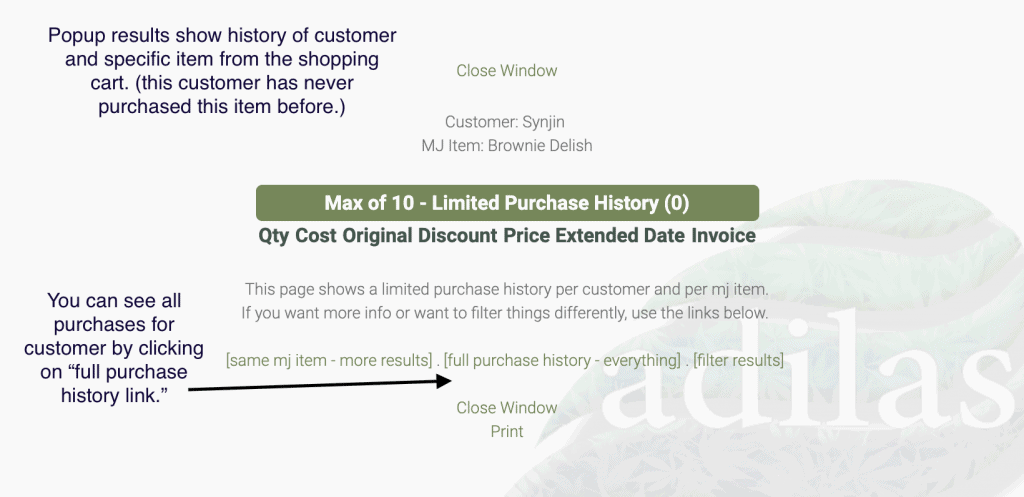 As an advanced option, there are a number of links on the bottom of the popup that open up their own windows, if more details are needed (as seen in above image). These links show more results for the same customer and same item/part number (expanded view). There are options to view everything (full invoice line item purchase history) per customer, or advanced filtering options.
You may also look up a client's purchase history without starting a shopping cart. This is a great option for phone calls or sending out quick numbers to a customer in an email.
Go to the customer homepage and search for the customer/client.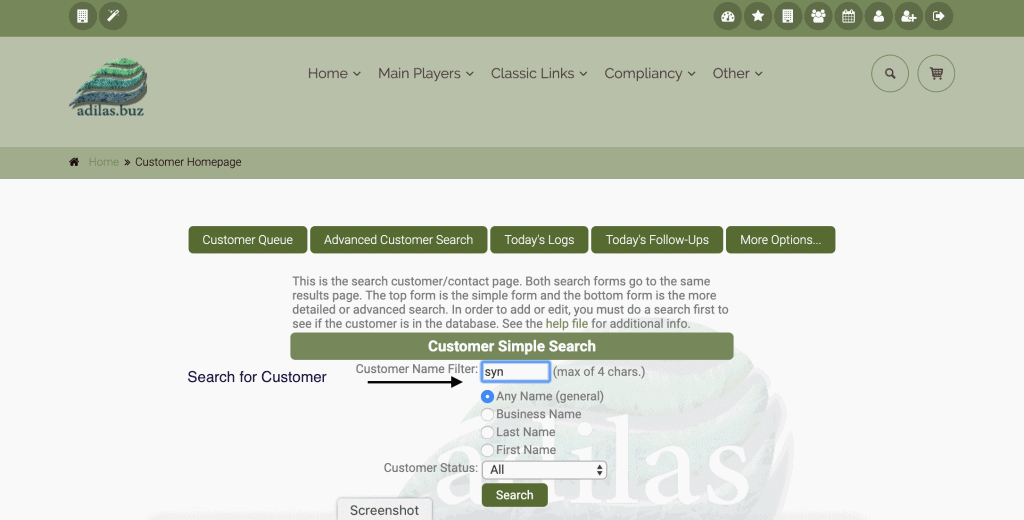 Click on log to the right of the customer's name.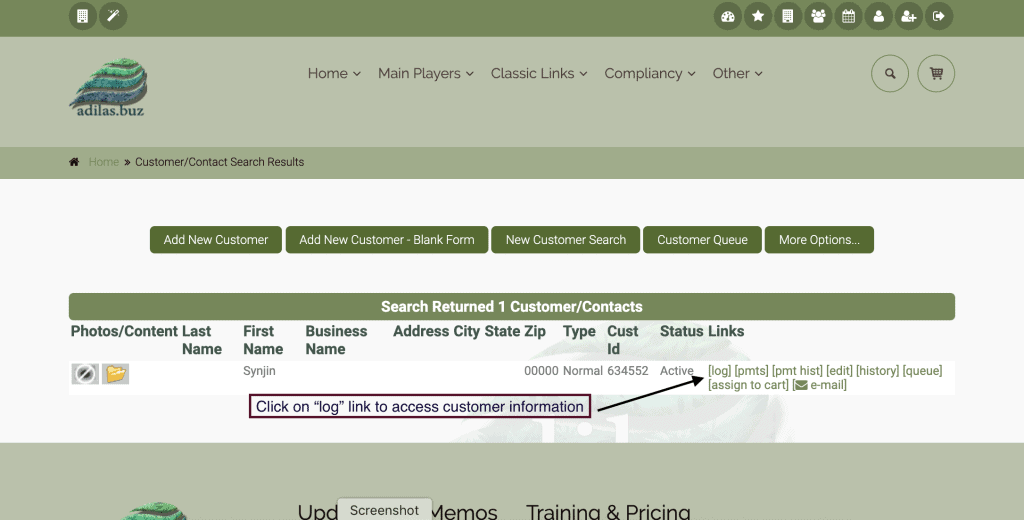 Then click more options.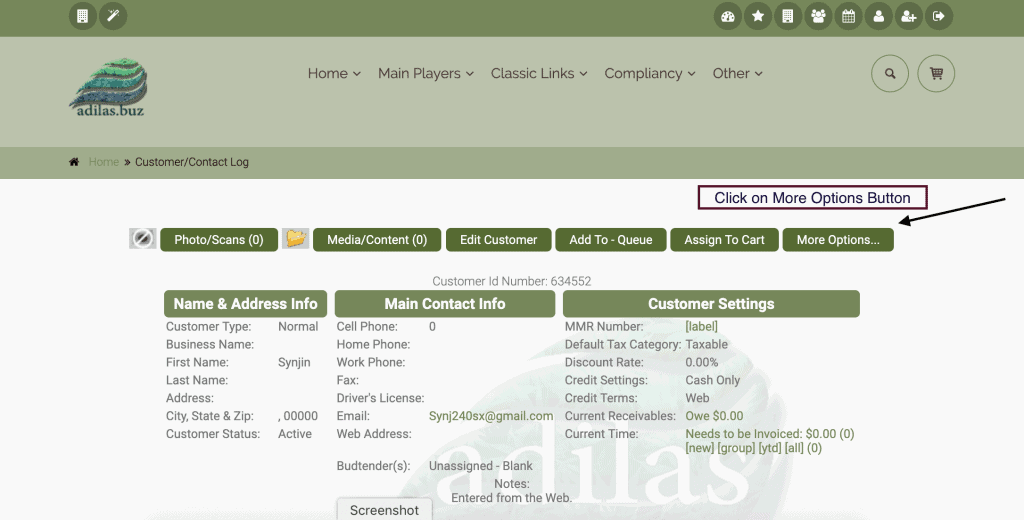 You can choose from All Invoice items to see everything, or click on the link that says filter, to limit what items you want to see.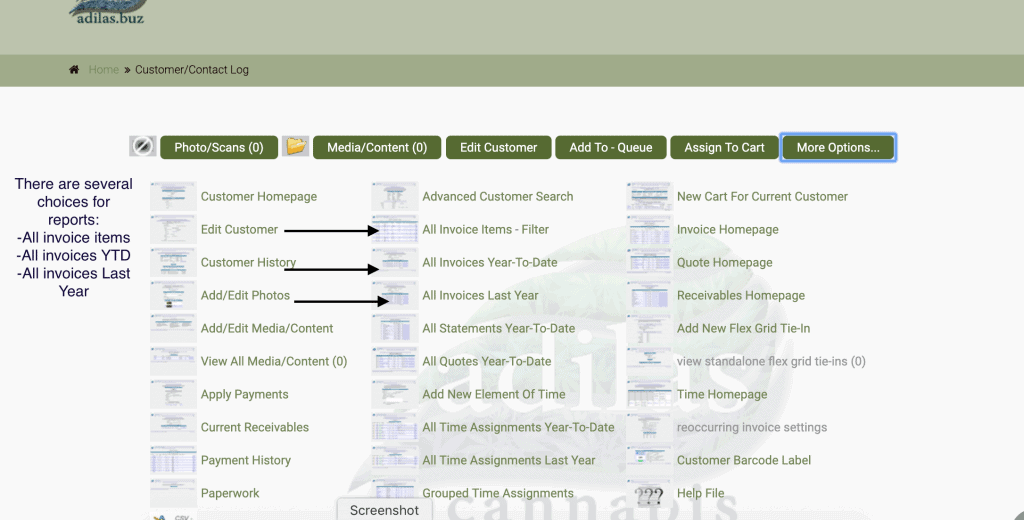 As always, please feel free to reach out to your consultant, Technical Support at 719-966-7102, or email support@adilas.biz if you have any questions, concerns, or suggestions.