Now when you create a new vendor, you can designate them as inventory specific, or a vendor you will use for basic expenses.
Just a heads up- this will be used in production settings down the road, as well as for filtering vendors for reports. Please keep an eye out for another update once this function is connected. This update just lets you know what the setting will do, and you can start checking the box as you go so that you are ready when the update happens.
If your vendor already exists, simply click edit next to the vendor's name to access their information. Scroll down to the drop down menu and choose the appropriate default type from the list. Click edit.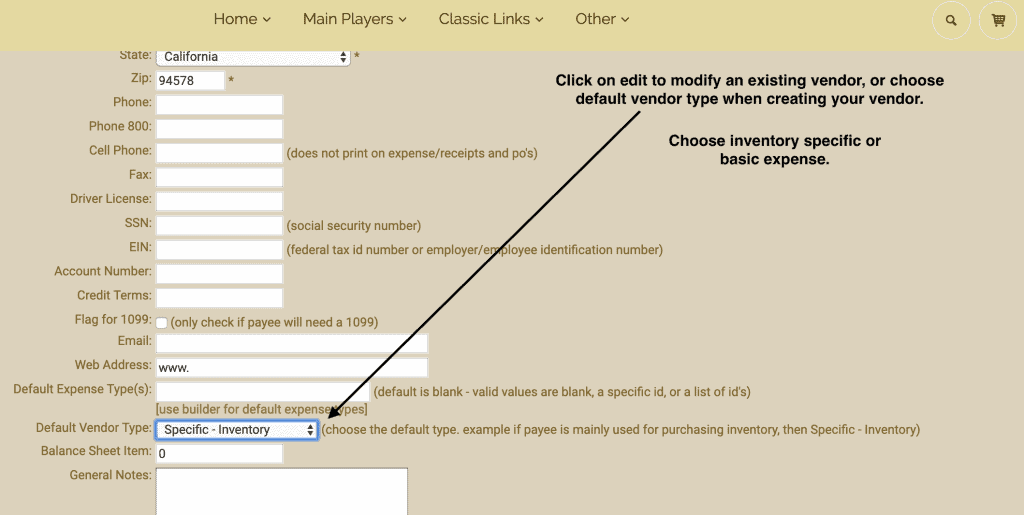 As always, please feel free to reach out to your consultant, Technical Support at 719-966-7102, or email support@adilas.biz if you have any questions, concerns, or suggestions.